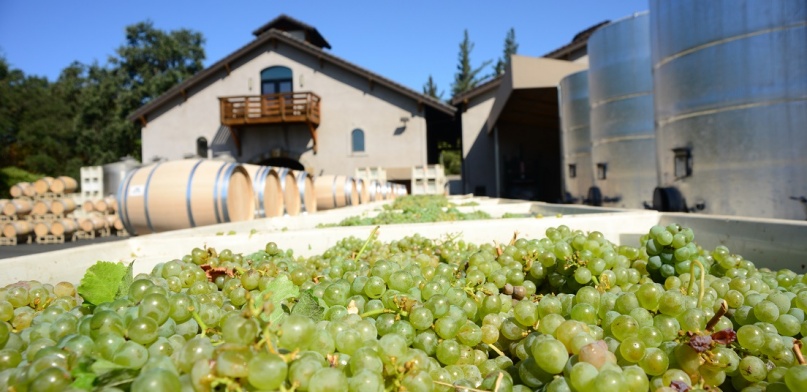 Every industry, including the wine industry has its quirks. While working in this industry has more than its share of perks (beautiful vistas, inspired owners, not to mention liquid assets), there are some aspects of this business that could drive developers to drink. Thankfully for the team at Oztera, our solutions are built on Microsoft Dynamics NAV which was designed to tackle the kinds of varied and unique challenges that appear in industries of all types.
Here are some of the wacky aspects of doing business in the wine industry:
The recipes are backwards. We've worked with many clients in the process manufacturing and food businesses. We have seen plenty of complicated manufacturing processes but in all of these other industries there is one constant. You start with pre-defined recipe to produce a product. Here you take whatever ingredients the winemaker chooses and blend them together to produce amazing wine. You need to track the recipe, but only from reverse. You want to know how many gallons of each variety of grape: Merlot, Malbec, Petite Verdot, Cabernet Sauvignon, and Cabernet Franc went into each bottle of Cab. TeraVina makes it easy for the winemaker to keep track of different blends and for the accountant to account for all of the costs associated with that final bottle of exceptional Cabernet Sauvignon.
The regulations are onerous. You thought sales tax was complicated. Try tackling compliance in the wine industry. There are more local, state, and federal rules that have to be followed than bubbles in a bottle of sparkling wine. And new ones are popping up every minute. There are tax rules specific to alcohol content, state rules on shipments per person, and federal and local mandates related to labeling, naming, events, and even visitor traffic. TeraVina integrates at the point of entry with leading compliance applications, including ShipCompliant.
The Wine Club concept is brilliant. Name any other industry where customers provide their payment information upfront for use in selling and shipping them items at varying prices on a future date to be determined by the seller (with input from Mother Nature.) What a great revenue model. TeraVina has an integrated wine club processing solution designed to streamline the process of managing wine club sales and shipments.
The costing process is a nightmare. If dealing with grape contracts and weigh tags isn't enough, the challenges of allocating production and bottling costs to different vintages and varietals can make you pull your hair out. Add in the treatment of vineyard and farming costs, along with the tax implications and complexity of LIFO costing and you've got a potential nightmare. TeraVina allows a winery to monitor direct and indirect costs from weigh tag to bottle on a daily basis.
It requires a delicate balance between artistry and sound business practices. Making wine is an art but making a profit shouldn't be. Software can't impose a rigid set of "best practices" in the form of process steps on winemakers or anyone else in the organization, for that matter. The software application has to provide enough controls to manage the financial and business aspects of the business while supporting the artistry of the craft. TeraVina is designed to support the needs of both the winemaker and the CFO while improving the flow of information between the two.